Billy Peterson is one of the premier, most celebrated bass players in the world. His uncompromising talents as a performer have brought him widespread recognition, as well as his plenty credits as a composer, arranger and producer. So it is no surprise that the world-renowned bassist is quite often also compared with a chameleon, but not only as he can fill many positions, but also as he is at home in several genres of music weather it be rock, pop, R&B, soul, jazz, folk or country.
Peterson´s contributions to the music scene are inestimable and his imagination and boundless enthusiasm behind the bass are singular and stunning. During his extensive musical career, the permanently in-demand bassist has worked with many internationally famous, acclaimed artists, among them Carlos Santana, Bob Dylan, Neil Young, Prince, Les Paul or Steve Miller, just to name a few.
Growing up in a household of professional musicians, his talent revealed itself early on while being introduced to a variety of instruments. Already at age 9, he began singing national commercial spots, which was only one of his countless early public musical endeavors. At age 14, Peterson had a live changing event when his mother, the late Jeanne Arland Peterson, taught him how to harmonize the old Irish lullaby, the "danny-boy", which set Peterson on a quest for a much deeper harmonic understanding and helped him to arrange the orchestration for the 9th grade school band. In the mid-sixties he made his first experiences with the electric bass; this was also the time when Peterson first picked up the upright bass. Taking an interest in any instrument that crossed his path; Peterson studied simultaneously drums (with Elliot Fine of the Minnesota Symphony Orchestra) and keyboards (with Ernie Garvin from CBS radio Minneapolis, MN) while still in junior high school. These early influences were the foundation for what was to follow.
At just 16 years of age, Peterson joined The Righteous Brothers, during their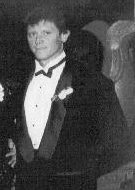 peak period of success, on a summer tour in 1967. He also went on a tour with the prominent Lawrence Welk show All-Stars. Throughout his high school years, Peterson continued to play bass and drums in a variety of local orchestras, combos, R&B bands and big bands including bands of his father Willie Peterson, who was a prominent band-leader and Minnesotan jazz pianist. After graduation, Peterson started playing bass with Billy Wallace, pianist of trumpet-legend Clifford Brown, until 1973. The same year, he co-founded, with saxophonist Bob Rockwell, the acclaimed band Natural Life with which he recorded three albums for Celebration Records and went on several US tours from 1974 to 1978. During this time, Peterson was also among the first musicians to record on 3M's first, revolutionary digital tape machine.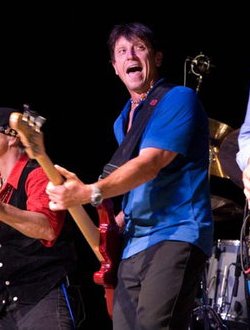 It was in the mid 1970s, when the bassist´s pop career really began to flourish. In 1974, Peterson began to work with Leo Kottke, the great folk guitarist, becoming the bassist on Kottke's three albums for Capitol Records and Chrysalis. And on it went in 1975, when Peterson certainly made it to the top being the electric and upright bassist on Bob Dylan's legendary multi-platinum, Grammy winning album "Blood On The Tracks" for Columbia Records, whose internationally acclaimed single "Tangled up in Blue" topped the pop charts in 1975, and in 2000 it was ranked 49 on the "Top 100 Rock and Roll Songs ever recorded" by the Rolling Stone magazine´s December issue.
One year later, in 1976, he was invited to join the Gibson guitar staff; so Peterson went on to record and perform with guitar legends such as BB King, Johnny Smith, Les Paul, Lenny Breau, and Howard Roberts. In the late 70´s, Peterson first met, introduced by Prince´s producer David Rifkin, Ben Sidran, at the time keyboardist and producer of the Steve Miller Band and keyboardist of The Rolling Stones. This should become the beginning of an inspiring musical partnership that has remained strong till today.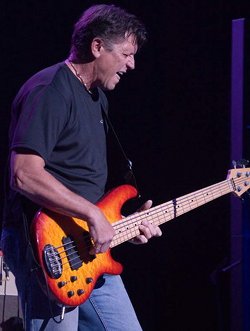 The late 70s and early 80s were consumed with music from all genres and angles. In 1981, Peterson released his first solo album "Threshold of Surrender". He continued to tour Europe with various artists and was also the in-house bassist for the famous "Sound 80" recording studio in Minneapolis, where Minneapolis´s most successful singers ever were recording at the time: Prince, Bob Dylan and Cynthia Johnson (the famous singer of the #1 hit Funkytown). During that time Peterson recorded many albums plus national radio and TV commercials; his performances ranged from solo bass to playing with a full symphony orchestra.
In 1986, Ben Sidran produced Steve Miller´s album "Born to be Blue" on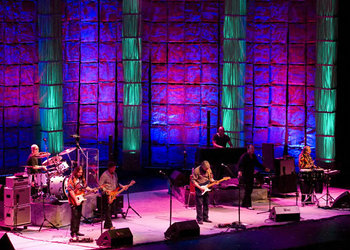 Capitol Records with Peterson on bass. Shortly after Peterson became a full member of the Steve Miller Band, which he continued to be for the next 23 years. From 1987 to 2011 the Steve Miller Band toured mainly during the spring and summer months and Peterson played bass on the albums "Wide River", "Steve Miller Band Box Set", "Bingo!", "Let Your Hair Down", amongst others. During those years, he also continued to tour, mainly Europe and Japan, with Ben Sidran in the fall and winter months.
In 1990, Peterson joined the Go Jazz record label as an artist, producer and arranger, working on numerous recordings with artists such as pianist and vocalist Georgie Fame, guitarist Phil Upchurch or saxophonist Lee Konitz. It also was time for a reunion with Leo Kottke; so Peterson wrote a composition for a project called "Mid Air". Shortly after, Prince, at the time also known as "The Artist", contacted Peterson to create a string arrangement for his band the New Power Generation with Rosie Gaines as lead vocals. So Peterson came up with a soulful orchestral re-harmonization of Bryan Adams's hit "Everything I Do I Do It For You". Peterson´s original compositions, arrangements and re-harmonizations have been featured on many major record labels. No wonder that in the mid 2000´s he got the call to compose and arrange for Donny Osmond to perform for the Queen of England in Edinburgh, Scotland.
At the 1993 Earthquake Relief concert in San Francisco he performed with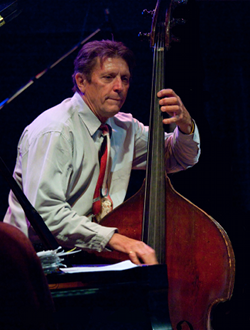 Carlos Santana and Neil Young. He played with folk singer and songwriter Pete Seeger on "Well May the World Go", a record which he also produced. A long-lasting collaboration with Minnesota jazz legend Irv Williams started in the early ´90s, since then Peterson has been the upright bassist on over 7 albums of the now 94-year-old saxophonist. Peterson's love for jazz encouraged him to help some fellow artists to open a jazz club. In 1996, the famous Artist Quarter opened its doors in St. Paul, Minnesota, becoming Peterson's "home base" while not on tour, where he joined local and visiting musicians until its closing in 2013.
Peterson became the musical director for the international independent production company Megabien Entertainment in 2003, through which he is involved in various events, international artist recordings and TV productions. In 2004, he served as the musical director for the three-part Legends Rock TV show (www.legends-rock.com) with guest artists Billy Preston, Sam Moore and Tony Joe White, produced by Megabien Entertainment in the south of France. His filmography includes also the 2008 video documentary "Steve Miller Band: Live from Chicago". Further, in 2012 he served as the co-host of the Funkytown TV documentary (www.funkytown.us) along with host Cynthia Johnson, which showcases the Twin Cities´ finest artists and musicians.
Apart from several television appearances, the 21-century has also been
consumed with involvements on numerous albums, among them "American Made World Played" of Les Paul (2005), "Let's Stay Here" of Oleta Adams (2009) or the Steve Miller Band albums "Bingo" (2010) and "Let Your Hair Down" (2011). In 2012, Peterson made the album "I´ve Been Ringing You" together with drummer Dave King and pianist Bill Carrothers, which received large national recognition; the trio´s debut album was named "Record of the Year" in the New York City Jazz Record (formerly All About Jazz), got a 4.5 stars (out of 5) review in Downbeat, a review in the New York Times and JazzTimes within "minutes" after its release, amongst other significant reviews and recognitions.
Peterson, as a member of the famous Minneapolis family of musicians
"The Peterson Family" (www.thepetersonfamily.info), has been inducted into the Mid-American Music Hall of Fame in 2008. The Peterson Family includes his mother, the late Jeanne Arland (pianist), brothers Ricky (keyboards) and Paul (bassist, multi-instrumentalist), sisters Linda and Patty (both vocalists), and nephew Jason (saxophone).
written by Monika Hurka