Peterson Family Christmas Show 2018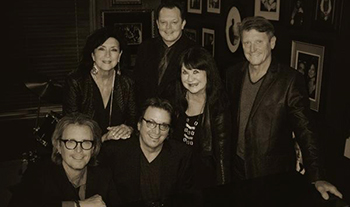 The Peterson Family´s annual Christmas Show will be on December 16th and 17th featuring Linda, Billy, Patty, Ricky, and Paul.
The concerts will take place at the Dakota Jazz Club in downtown Minneapolis - there will be two shows on Dec 16th at 6 pm and 8 pm, and one show on Dec 17th at 7 pm.
The Peterson Family is often referred to as Minnesota's First Family of Music. Everyone in the Peterson Family is a musician and singer and has been performing locally, nationally, and internationally for many years with the who is who in the music business. The Peterson Family has been inducted into the Midwest Music Hall of Fame and collectively count over 100 gold and platinum records.